A guided tour around the city center…
Join us on a journey of memory, history and culture. An alternative tour around the city center, in one of the oldest cities in Europe.
Follow us on a walk lasting about 3 hours, we will visit churches, old cafés, shops , monuments, and we will wander around the busy market, where flavors, images and aromas, blend in a colorful and delightful way.
Services of a Professional – licensed guide.
All taxes and fees.
Water, beverages or drinks during the tour.
Entrance fee for the archaeological site.
Comfortable shoes and hats.
To participate or book a tour just…
We had a great time with the tour guide of Parea@Lesvos on the tour of the castle of Mytilene and enjoyed the traditional sweet treat during the tour break….
They are much more than guided tours, they are experiential journeys in the history and culture of our country…
The best sightseeing experience in Mytilini and in the wider area of Lesvos. Unforgettable evening tours and the tour of Thermi…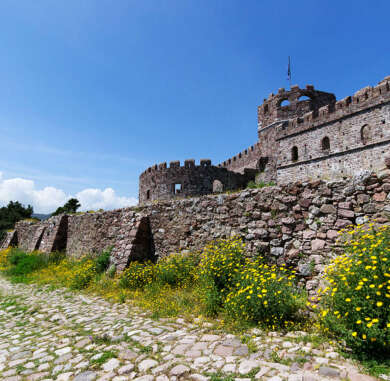 A guided tour in and the surrounding area of the castle of Mytilini. Follow us on a journey through history…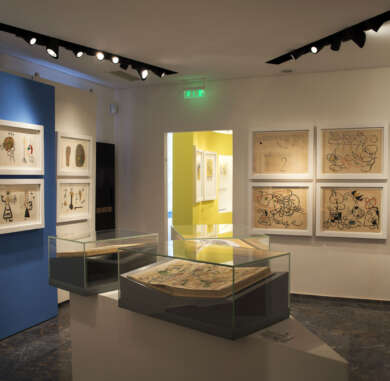 Laying in a century – old olive grove, Theophilos and Teriade 's Museums, set a place of peace and calmness and a pleasant surprise for the guest…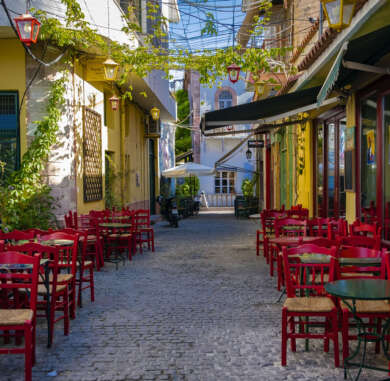 Join us on a journey of memory, history and culture, in one of the oldest cities in Europe. Follow us on an alternative tour around the city centre…