Find your way to local history…
Alexander 's conquests in 4th c.B.C. broadened the perception of the world.
The language and the culture of the Creeks that spread to the lands he conquered ,will survive for centuries.After his death, his empire is divided to his successors but will find its expression in the Roman Imperium. The people are not longer citizens of a limited city – state but rather citizens of the world.
To what extent did the population of Lesvos preserve their traditions,adapt them to the new conditions or adopt new ones?
The New Archaeological Museum of Mytilene, is the place to be if you want to get oriented in the local history of that era.
The permanent exhibition entitled "Lesvos from the Hellenistic to the Roman Era" i.e.from the 3rd c. B.C until the 4th c. A D, reflects the most important periods of development of ancient Lesvos.
Elaborate mosaic floors of luxurious,roman – time villas, reflecting the life of the elit in the aristocratic suburbs of Mytilene, close to the magnificent hellenist theatre.
Pottery, everyday artifacts and sculptures combined with the stories of Orpheus,Telephus, Menander, Euripides,Pompay the Great and Julius Caesar complete the puzzle of memory.
The Museum will always welcome you back.
Temporary thematic exhibitions and new amazing discoveries from recent digs on display are always eye opening and a celebration of how amazing the world has always been.
Services of a Professional – licensed guide.
All taxes and fees.
Entrance fee for the museum.
Comfortable shoes and hats.
To participate or book a tour just…
We had a great time with the tour guide of Parea@Lesvos on the tour of the castle of Mytilene and enjoyed the traditional sweet treat during the tour break….
They are much more than guided tours, they are experiential journeys in the history and culture of our country…
The best sightseeing experience in Mytilini and in the wider area of Lesvos. Unforgettable evening tours and the tour of Thermi…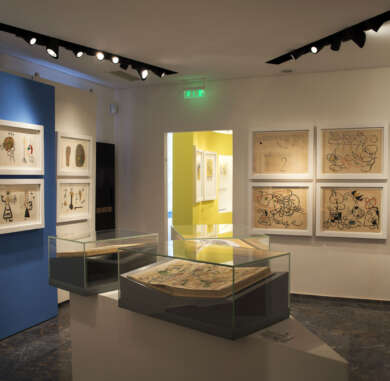 Laying in a century – old olive grove, Theophilos and Teriade 's Museums, set a place of peace and calmness and a pleasant surprise for the guest…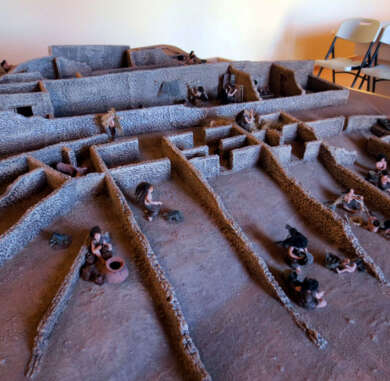 During the Bronze Age (3rd millennium BC ), the early people of Lesvos, developed an advanced culture molded with fire and metal…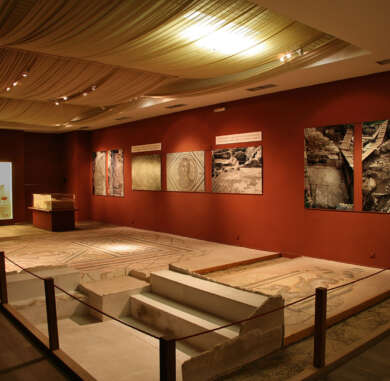 The New Archaeological Museum of Mytilene, is the place to be if you want to get oriented in the local history of that era…