Thermi it's a beautiful village around ten kilometers from the town of Mytilene.
During the Bronze Age (3rd millennium BC), the early people of Lesvos, developed an advanced culture molded with fire and metal.
On a sea route that joined the North and South Aegean and the West with East, they were part of a broad cultural horizon and yet maintained their own character.
They had experienced movements of populations, conquests and invasions.
Smaller or bigger ships carried goods and commodities, new ideas and technology on their way for a long time. The existing world was "brought" to them before they needed to explore it.
In 1929, the archaeologist Winifred Lamb, identified and first excavated the traces of the prehistoric population of Thermi. Still today, it remains the most widely researched site of that period on the island.
Ruins of evolving settlements with urban characteristics on a small fertile peninsula gazing at the coast of neighboring Troy, reveal well – hidden stories "behind the walls".
The everyday struggles of people living in a prehistoric well – organized community, their religion, architecture, art, tools, dietary habits, pets, funeral rituals, "speak" of how different people were five thousand years ago….or were they?
Services of a Professional – licensed guide.
All taxes and fees.
Entrance fee for the archaeological site.
Comfortable shoes and hats.
To participate or book a tour just…
We had a great time with the tour guide of Parea@Lesvos on the tour of the castle of Mytilene and enjoyed the traditional sweet treat during the tour break….
They are much more than guided tours, they are experiential journeys in the history and culture of our country…
The best sightseeing experience in Mytilini and in the wider area of Lesvos. Unforgettable evening tours and the tour of Thermi…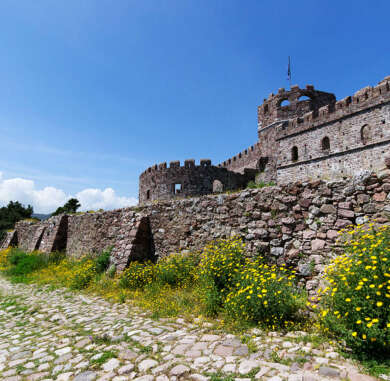 A guided tour in and the surrounding area of the castle of Mytilini. Follow us on a journey through history…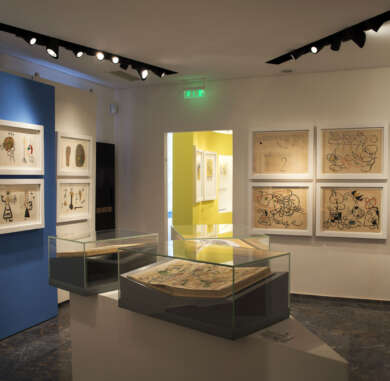 Laying in a century – old olive grove, Theophilos and Teriade 's Museums, set a place of peace and calmness and a pleasant surprise for the guest…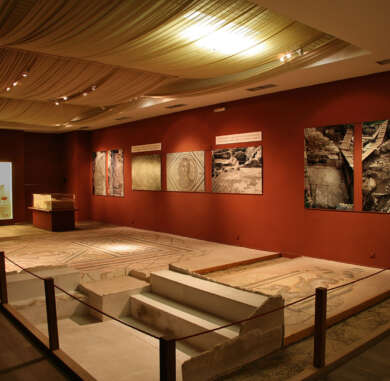 The New Archaeological Museum of Mytilene, is the place to be if you want to get oriented in the local history of that era…