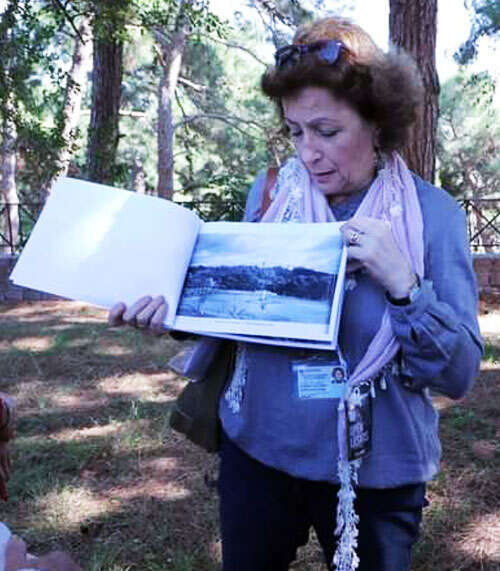 Guide
Address:
19 Chrysostomou Smyrnis, Mytilini, TK 81100, Lesvos
Brief info
I was born in Mytilene and I live on my beloved island for my whole life.
My passion and interest for history and archaeology brought me to the Tourist Guide School, from which I graduated in 1994.
I participated in several seminars organized by the Greek Federation of Tourist Guides, and I worked for three years at Theophilos museum in Mytilene.
During the last 24 years:
Ι have been working as tourist guide on Lesvos and neighboring Islands.
I love trekking, and I am a member of "OREIAS" trekking club.
What I really enjoy in my job is the opportunity that offers me to introduce the unique beauty of Lesvos to visitors and to locals and get them acquainted with a place that never stops to surprise us.