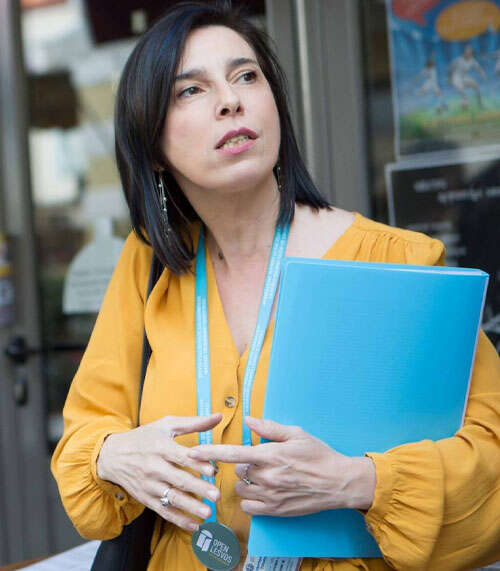 Guide
Address:
19 Chrysostomou Smyrnis, Mytilini, TK 81100, Lesvos
Brief info
I cannot be sure whether my ancient Greek name played a role in it, but since I was a little girl I was fascinated by the myths and the legends of my island. Knowing them was not enough for me, I also had to share this knowledge with the people around me.
So, I studied in the Greek School of Guides, from which I graduated in 1997.
I can still recall my first tour, which began with an immense amount of stress and ended with the certainty that I had found my dream job!
Although I was given the opportunity for a career in other places in Greece, I chose to live and work on "the magical island of Lesvos", as I like to call it and despite the difficulties, I never regretted my decision!
I believe that every tour is unique, a chance even for me to discover something new about this place. The greatest reward I receive is when the visitor gets to perceive the beauty of this island the same way I do!